Tuesday, April 9 2019
11:30am - 1:00pm
PNC Arena
1400 Edwards Mill Road
Raleigh, NC 27607
Marketing professionals are often asked to help create dynamic design award submissions for their firms. Do you get frustrated when you see the same firms winning repeatedly? Join us for our April program where industry experts, Erin Branham and Albert McDonald, will share their experiences creating winning award submissions and what makes an entry stand out among the competition. Attendees will walk away with step-by-step techniques to creating strong, compelling, and successful submittals for any award type.
Speaker Bio: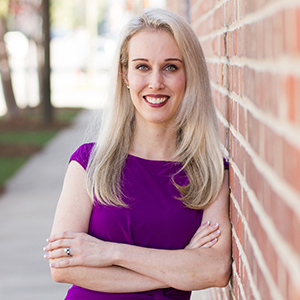 Erin Branham
National Director, Brand & Communications / Balfour Beatty
As National Director, Brand & Communications for Balfour Beatty US, Erin provides dynamic leadership for external communications and brand management that achieves core business strategies and goals. Erin joined  Balfour Beatty in 2011, and since that time, she has won more than 20 national, regional, and local industry awards for the business. Her work has been featured in Construction Today and Multifamily Executive Magazine.
An award-winning writer, Erin was the recipient of a 2015 Public Relations Society of America (PRSA) Bronze Anvil Award of Commendation. She received the National Council of the Teachers of English Writing Award, and her original essay was selected for presentation at Wake Forest University's 2002 commencement ceremonies. Erin earned her B.A., magna cum laude, in English from Wake Forest, where she was Phi Beta Kappa. She went on to obtain her M.A. in English from Wake Forest in 2004.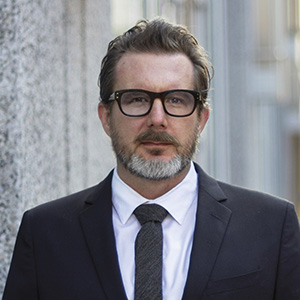 Albert McDonald, AIA
Associate Principal, Senior Architect / Clark Nexsen
Albert McDonald is a design leader with a broad range of experience, including projects for higher education, commercial, and science and technology. He is valued by clients and design teams for his innovative ideas and design solutions. Active in the Triangle area architecture community, he is currently serving as president-elect of AIA Triangle, is a member of the Raleigh Appearance Commission, and regularly mentors architecture students and interns.
Throughout his career Albert has employed design competitions to sharpen his skills and knowledge, subsequently being recognized regionally, nationally, and internationally for his efforts. He has also served as a judge on many design award competitions including the Sir Walter Raleigh Awards in 2017 and AIA Eastern NY Design Awards in 2016, as well as serving on the 2015 and 2016 AIA Triangle Design Awards committees as chair and vice chair. He holds a Bachelor of Architecture with honors from NC State University and a Bachelor of Arts in Architecture from UNC Charlotte.
No refund is due if cancellation occurs within 24 hours of the event.
All member and non-member walk-ins are $75.
If you have any questions about this event, please contact Stephanie Roten at sroten@clarknexsen.com; Ginny Kirk Andrews at ginnykirk.andrews@summitde.net; or Brian Emmett at bemmett@moffattnichol.com.
SMPS Research Triangle reserves the right to use any photograph/video taken at any event sponsored by SMPS Research Triangle, without the expressed written permission of those included within the photograph/video.
Thank you to our event sponsor:
*We are especially glad to welcome our newcomer AIA colleagues to this program.  Please sign the CE sheet at the Membership Welcome table to receive credits!
---
PNC Arena
1400 Edwards Mill Road
Raleigh, NC 27607
---